Valerio Olgiati, is a swiss architect trained at Federal Zurich polytechnic school. His monolithic work and his detail sense give to his work a minimalist and emotional shape.
One of those is for sure Plantahof Auditorium completed in 2010 Landquart, Switzerland. It is the multifunctional auditorium with 130-180 seats. The irregular tent-like shape of the structure with a mixture of pillars and walls provides a unique character to the structure. The concrete exterior gives way to an interior of exposed timber frames. Two low level windows permit natural daylight to enter the interior and illuminate the lecture stand. Being the only source of daylight, the inner space is dimly lit.
The site of this monolithic work has created a new central square on the campus of the Agricultural Institute Plantahof.
---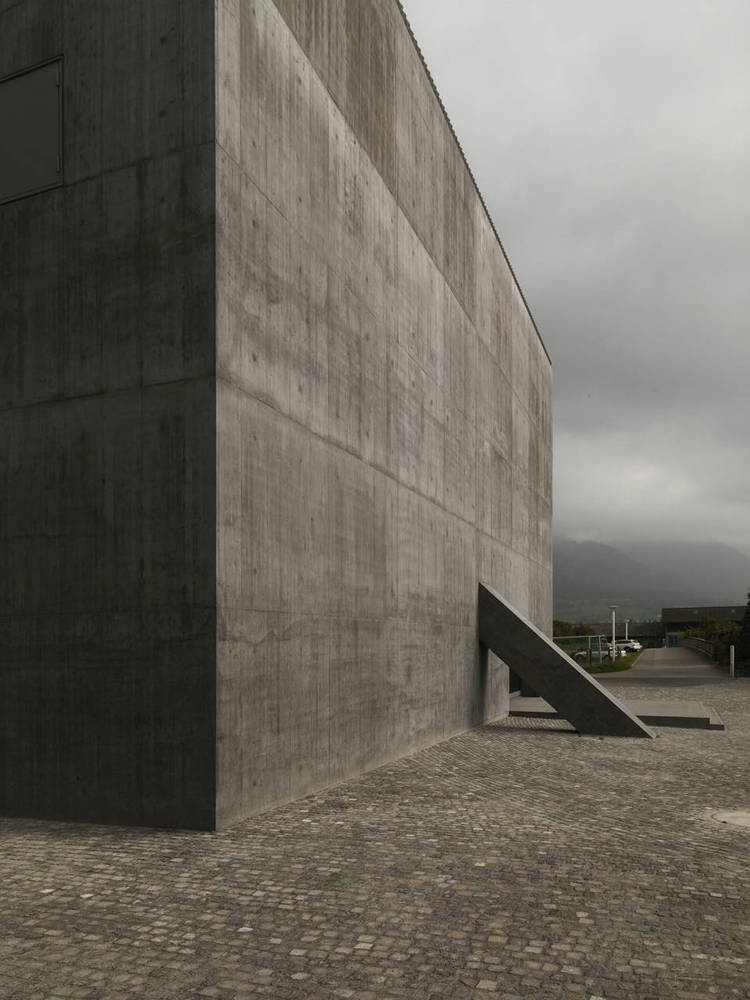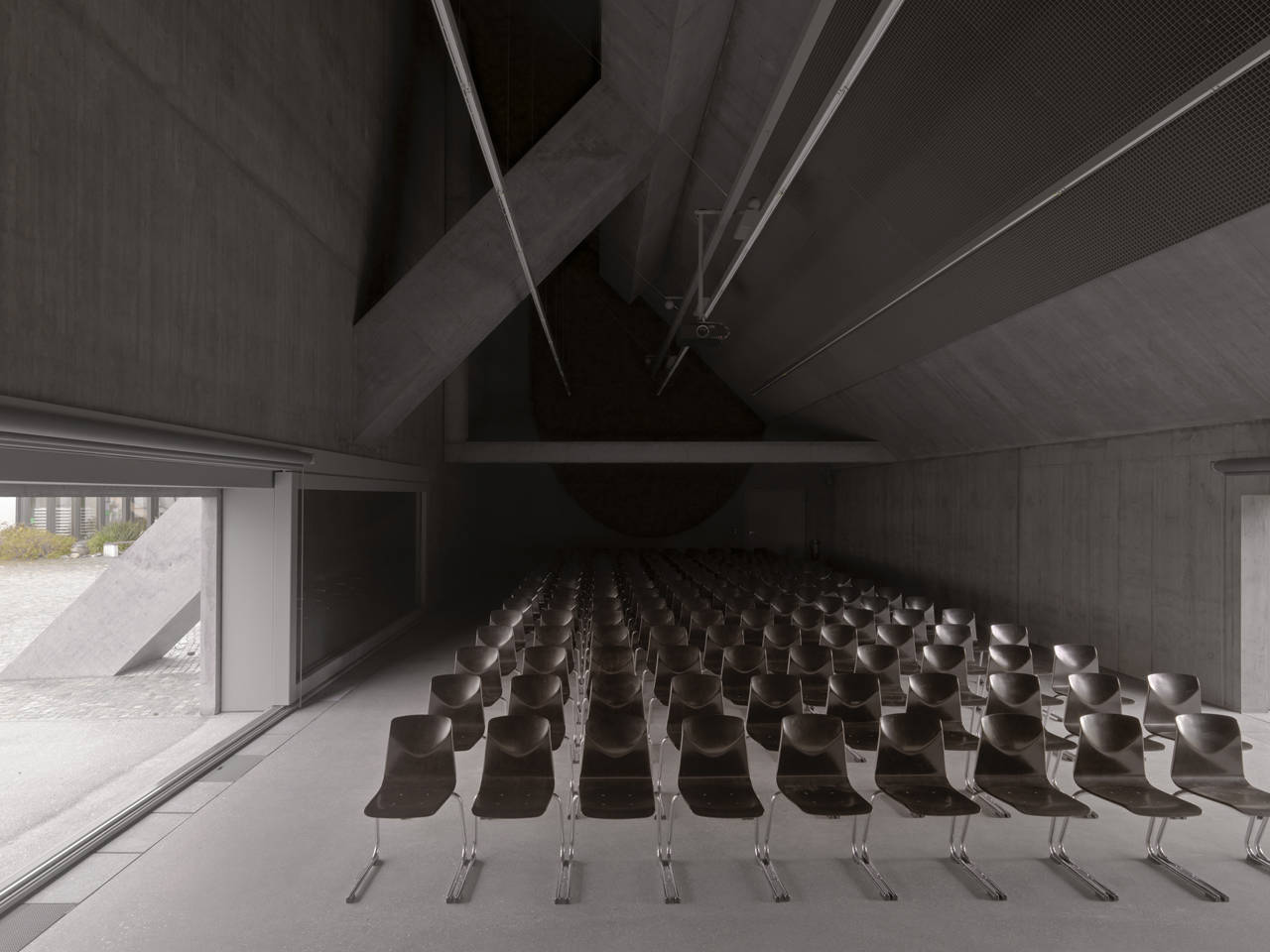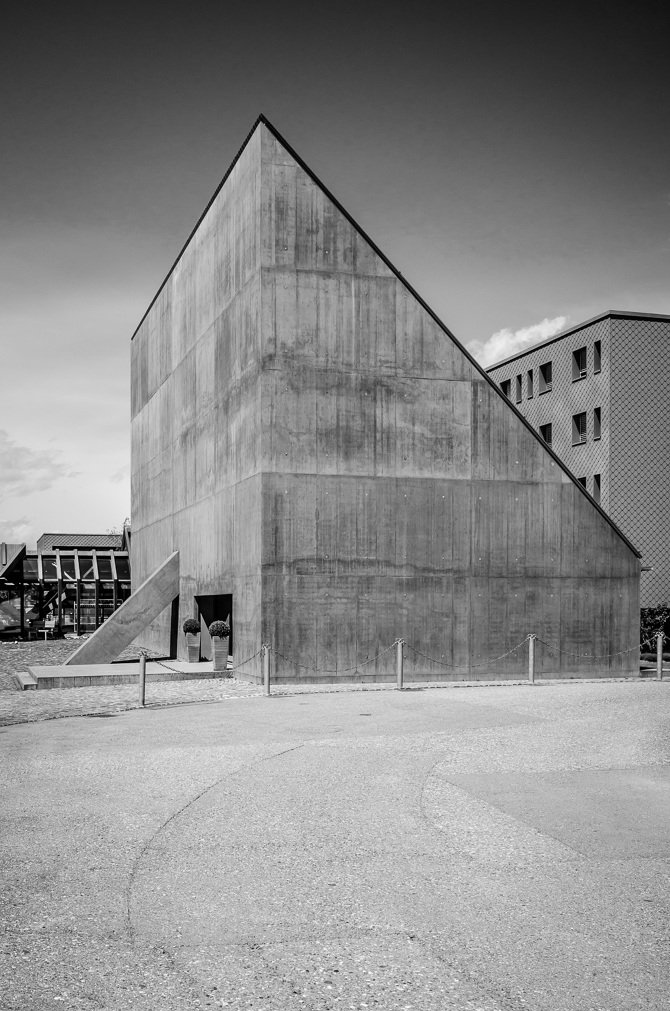 ---
Explore