The San Cataldo Aldo Rossi Metropolitan Cemetery consists of an old part, built by the architect Cesare Costa between 1858 and 1876 and a very modern part built on the basis of the design by the architect Aldo Rossi (1971)
The Italian architect and theorist Aldo Rossi conceived of San Cataldo as he was recovering from a car crash in hospital, and these morbid circumstances inform the chilling, skeletal design of his "city for the dead." Set within a courtyard framed by blue-roofed buildings, the terracotta-hued, cubic ossuary is without window panes, doors, or a roof. Though Rossi reportedly declared, "I cannot be Postmodern, as I have never been Modern," the cemetery he designed outside of Modena is largely considered a postmodern masterpiece for its appropriation of elements from a neighboring neoclassical cemetery, as well as its distinct color palette. Rossi died following a second car crash in 1997. To this day, San Cataldo remains only partially occupied and incomplete, missing a chimney-like tower and a branch of a covered walkway.
Check out artsy blog post for 10 of the World's Most Iconic Cemeteries, Mausoleums, and Crematoriums. This one is from there.
---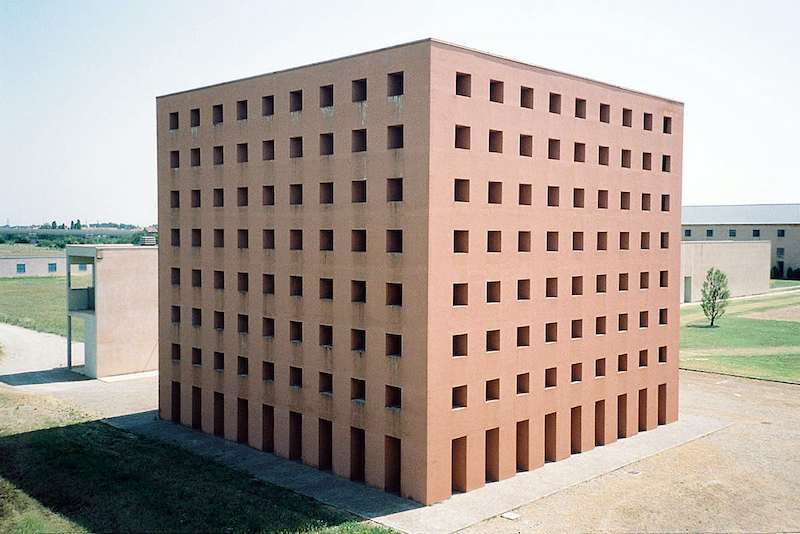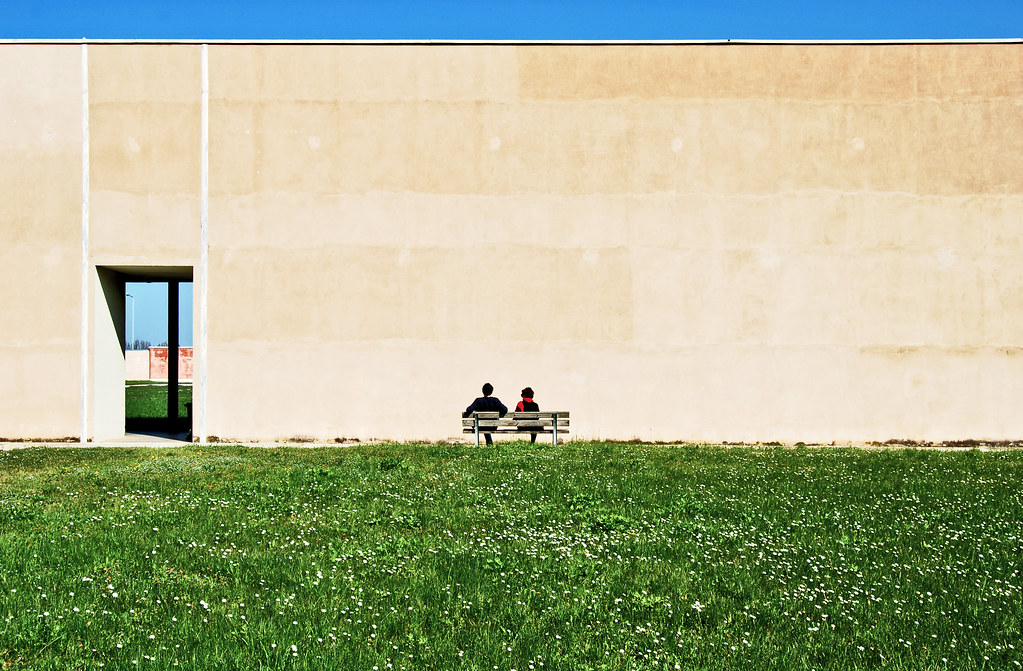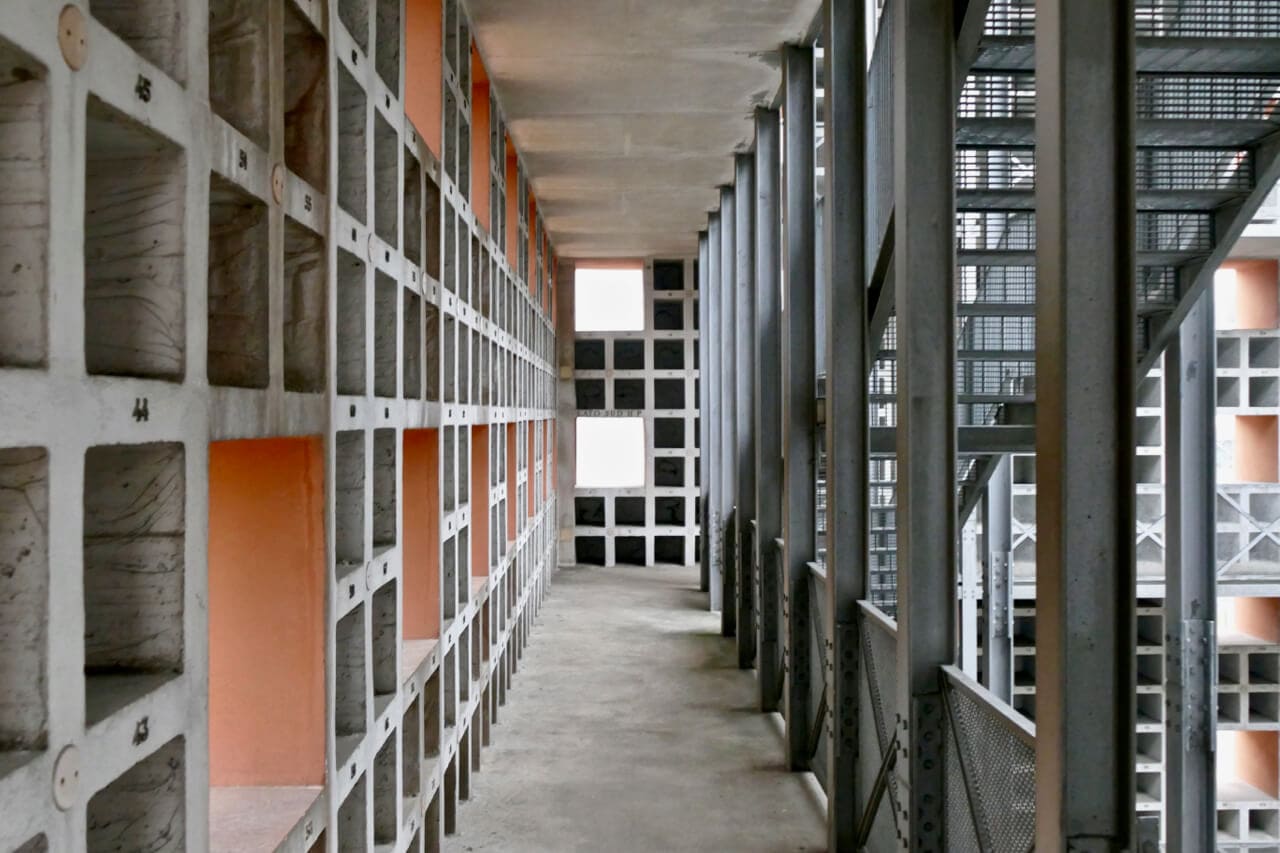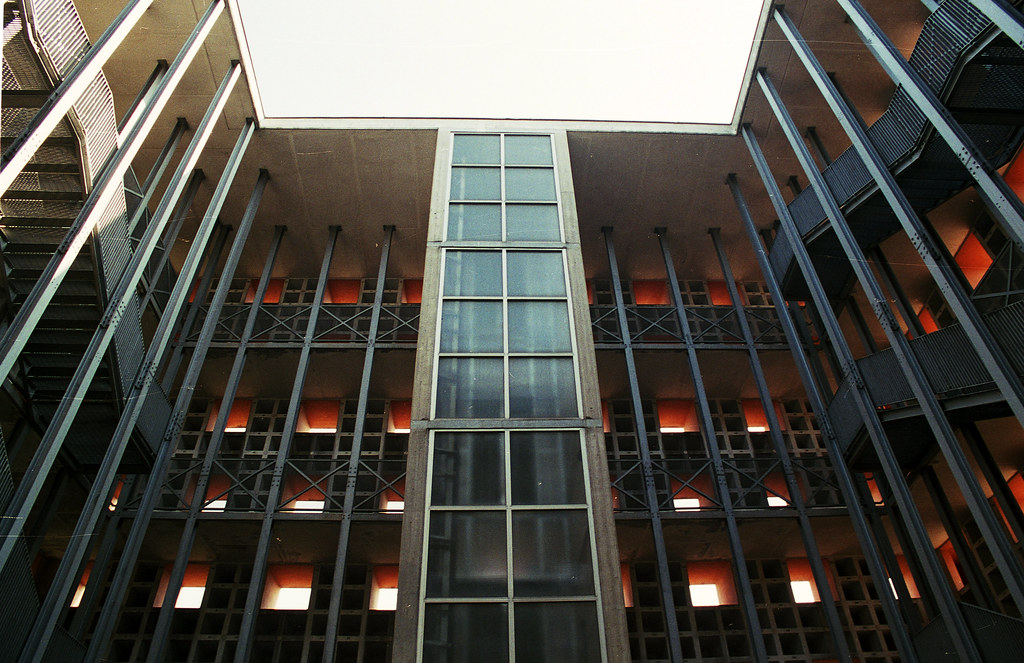 ---