In 1986, Steve Jobs paid Paul Rand $100,000 to create a visual identity for his computer company. Rand developed a unique 100-page proposal book for the NeXT logo that walked the reader step-by-step through the conceptual process to the final outcome.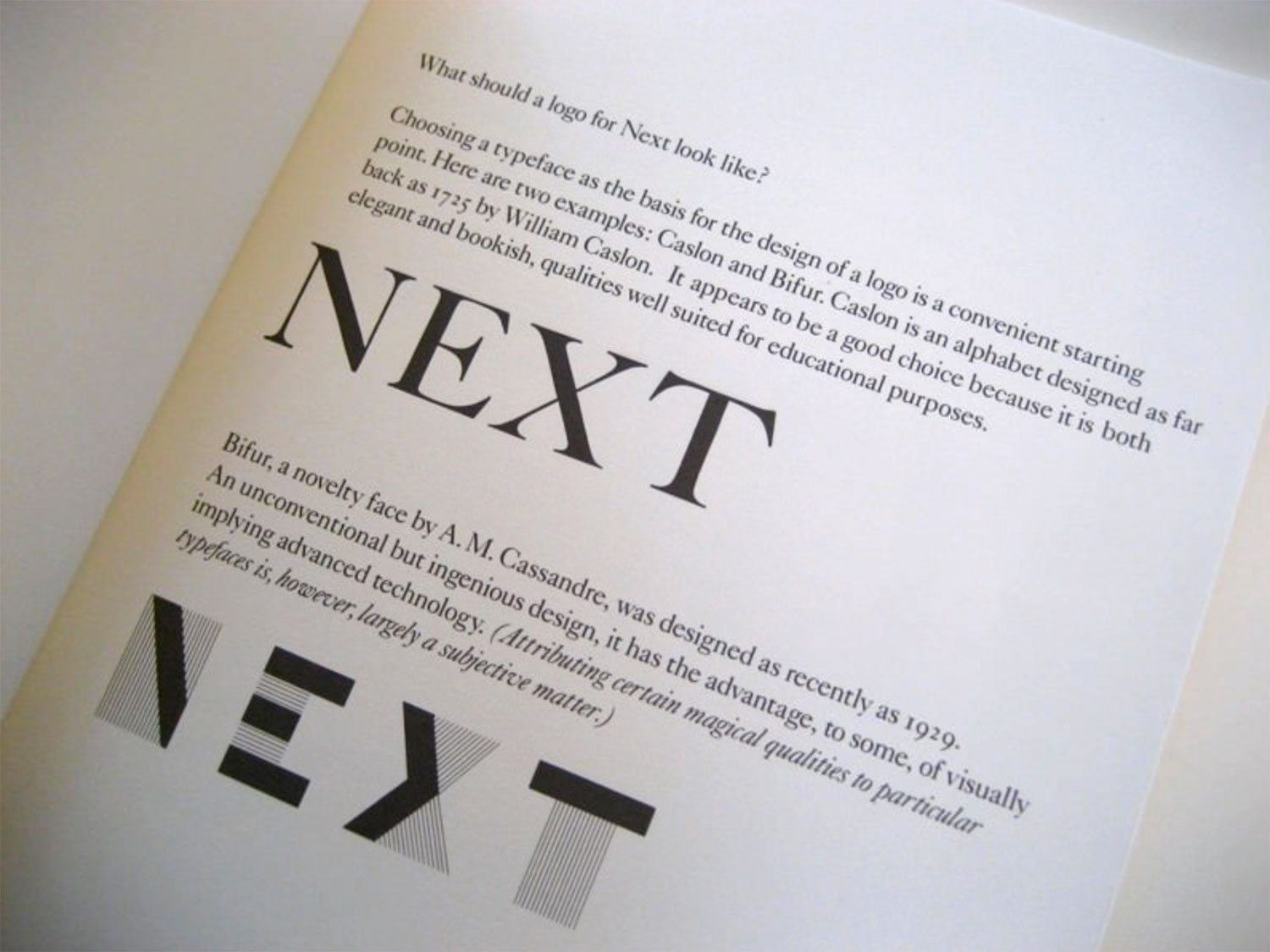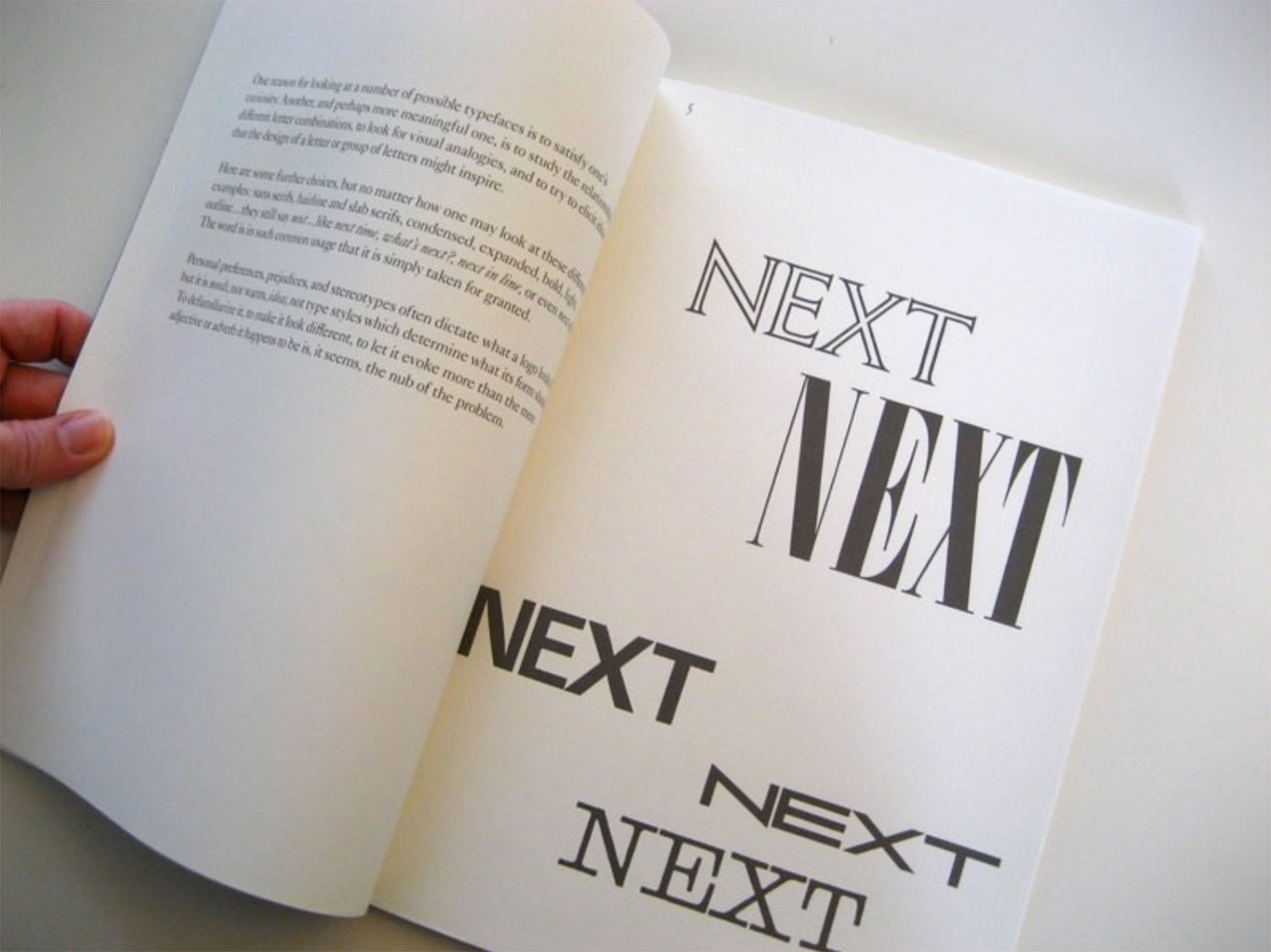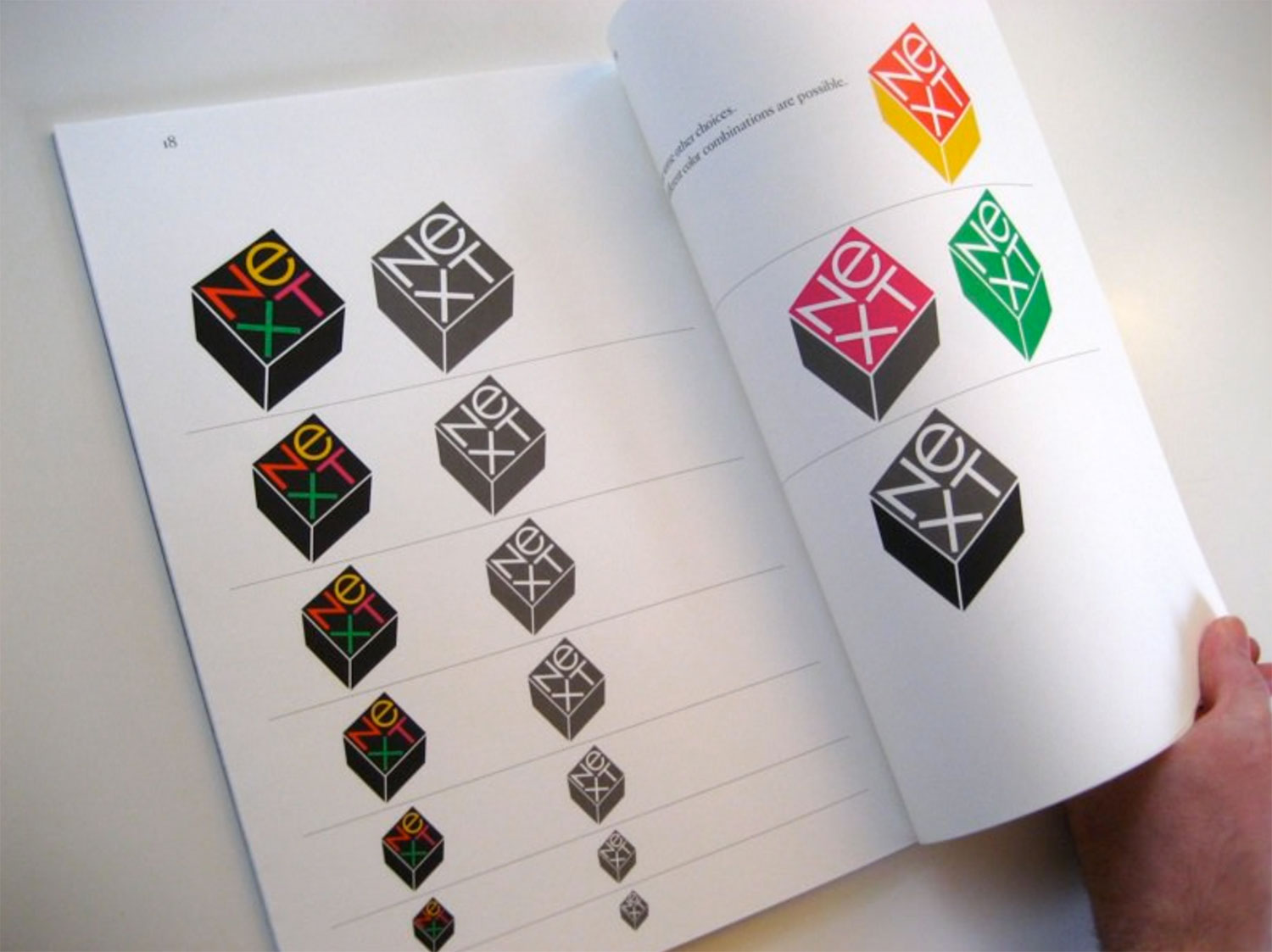 Some moments from presentation you can watch here.
When Jobs was asked what it was like to work with Rand, he said,
"I asked him if he would come up with a few options, and he said, 'No, I will solve your problem for you and you will pay me. You don't have to use the solution. If you want options go talk to other people.'"
1993 interview: Paul Rand and Steve Jobs.
---
Explore